Land Rover LR4 accessories allow you to personalize your vehicle, while also improving its durability and performance. Some accessories offer you a layer of protection by keeping your interior carpets and leather materials clean. Other accessories improve your performance by increasing visibility or providing you with better venting.
LR4 accessories can also improve the look of your LR4 by adding modern exterior accents or durable floor covers. You can even use Land Rover LR4 accessories to increase your cargo capabilities. Roof racks can give you more room for your equipment, without having to sacrifice passenger space. Adding an updated radio system or Bluetooth adapter can also improve your commute. You can stream your favorite songs or take phone calls, without taking your focus off the road.
You can also use Land Rover L4 accessories to replace broken parts or to improve the look and feel of your vehicle. We have compiled a list of our favorite Land Rover LR4 accessories based on customer reviews.
Great Deals on Car Gear To Score on Amazon Now
FloorLiner
Land Rover FloorLiner
The WeatherTech FloorLiner protects your floors on those adventurous off-roading trips. It features a digital laser fit that gives you secure protection from fluids and rainy or muddy weather. In addition to keeping your interior clean, this also helps to protect the resale value of your Land Rover LR4. You can keep the interior carpets of your LR4 as new as the day you bought it.
2016 Land Rover / Range Rover LR4 / Discovery 4 FloorLiner
WeatherTech
weathertech.com
$269.85
Roof Racks
SAREMA Black Roof Cargo Rack
The SAREMA Black Roof Cargo Rack is a lockable roof rack, allowing you to bring along more luggage for your trip. This specific roof rack is designed for the 2015-2021 Land Rover Discovery Sport LR4. It is easy to install and doesn't interfere with the sunroof if your LR4 has one. It can hold up to 150 pounds and the bar can be adjusted between 1.5-inches in each direction to accommodate your specific items.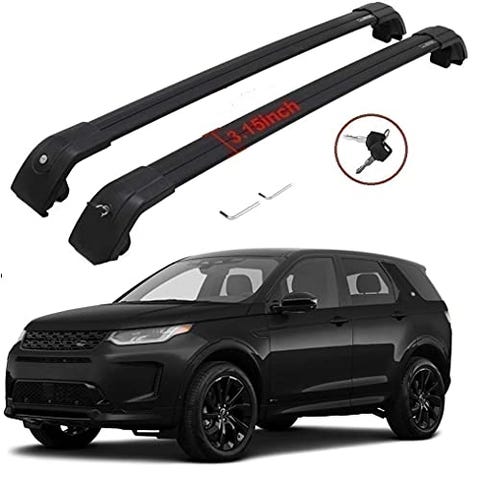 SAREMAS Black roof Cargo Rack for Land Rover Discovery Sport 2015-2021 Roof Rack Cross Bars Rail Luggage Carrier Lockable 2
SAREMAS
amazon.com
$109.99
Cargo/Trunk Liner
Land Rover Cargo/Trunk Liner
The WeatherTech Cargo/Trunk Liner protects your trunk. This allows you to bring along all your adventure or camping gear without worrying about damaging the interior. This liner is available in four color choices, which include black, cocoa, tan, or gray, so you can match it to your interior design. It also comes with a bumper protector that protects the bumper from scratches or dings when loading or unloading all your cargo items. This cargo/trunk liner is for a 2016 Land Rover LR4, but you can choose your make and year for a perfect fit.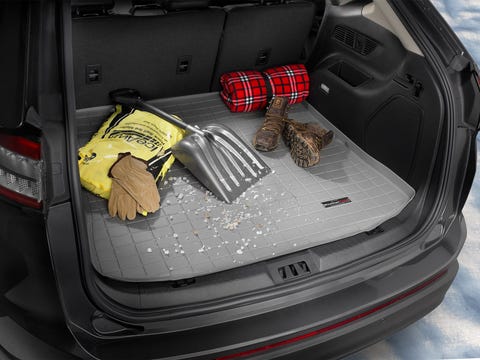 2016 Land Rover / Range Rover LR4 / Discovery 4 Cargo/Trunk Liner
WeatherTech
weathertech.com
$119.95
Side Vent
SAREMAS Black Side Vent
The SAREMAS Black Side Vent immediately improves the aesthetics of your Land Rover LR4. It also improves the amount of cold air that reaches the intercooler, which can improve your overall performance. This helps the vehicle maintain a consistent engine temperature, while also helping to filter out dust, dirt, and other environmental elements. These side vents are made for the 2013-2021 Land Rover and mimic the factory 2018 style.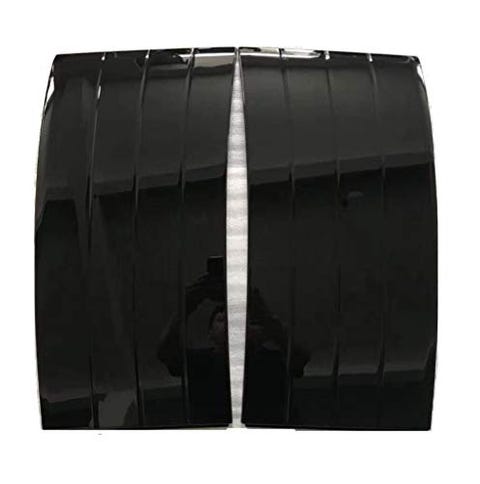 SAREMAS Black Side Vent for Land Rover Range Rover 2013-2020 2021 Side Grille Hood Vents mesh air Fender (2018 Style)
SAREMAS
amazon.com
$129.99
Front Air Suspension Kit
ANPART Front Air Suspension Kit
The ANPART Front Air Suspension Kit fits the 2010-2016 Land Rover LR4. It's designed with high-strength, durable materials that have been tested, ensuring they last. This suspension kit comes with everything you need to improve the comfort of your ride in the LR4. In addition to a more comfortable drive, it can also improve fuel efficiency and extend the quality of your vehicle, by reducing wear and tear to other parts.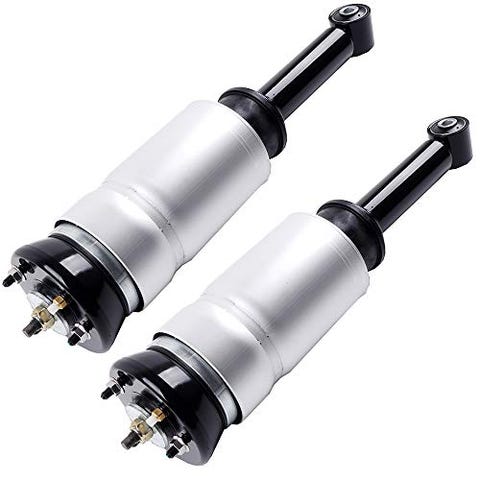 ANPART Front Air Suspension Kits fit for 2005-2009 for Land for Rover LR3 /2010-2016 for Land for Rover LR4 /2006-2013 for Land for Rover Range Rover Sport Air Strut Shock Strut Qty(2)
ANPART
amazon.com
$415.99
LED Lights
New Generation LED Fog Lights
Whether you need to replace a broken light, or you want to increase your visibility with upgraded, LED lights, the New Generation LED Fog Lights are a good choice. These lights are designed for the Land Rover LR4 Discovery 4 Sport. They are made with an LED lens-point focus lens that improves efficiency and gives you a brighter, wider light. They also have built-in, pre-installed fog lights, which help with visibility during nighttime driving. The blackened encasing gives the exterior of your vehicle a more modern look.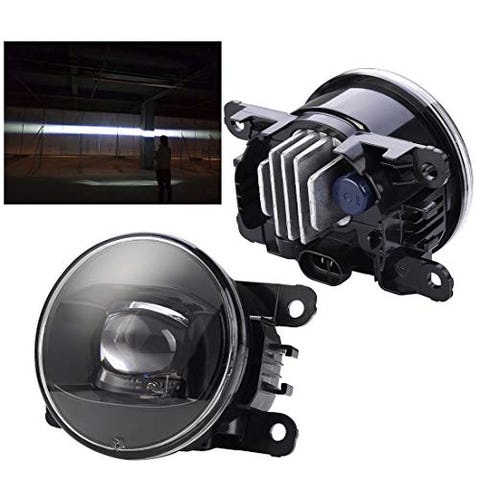 New generation led fog lights lamp Retrofit and upgraded For Land Rover Range Freelander 2 4 LR2 LR4 Discovery 4 Sport JAGUAR S-TYPE X-TYPE XK 2003 2004 2005 2006 2007 2008 2009 2010 2011 2012 2013
Bluetooth Adapter
Airdual Bluetooth Adapter
Enjoy the playlists on your phone in the Land Rover LR4 with the Airdual Bluetooth Adapter. This Bluetooth adapter is compatible with the 2010-2011 Land Rover LR4. It allows you to plug, pair, and play your favorite songs with ease, without confusing installation requirements. You can also connect it to your steering wheel to control your stations. The Bluetooth system is powered by QUALCOMM CSR Chipset, which gives you a crisp, clear listening experience.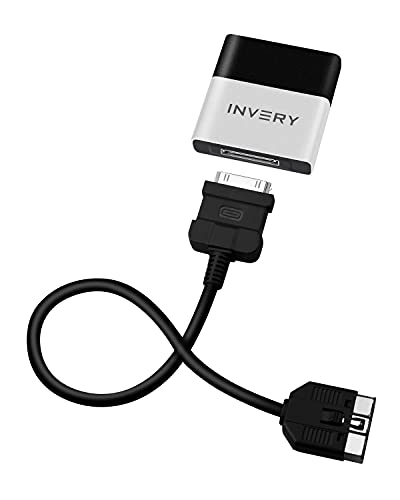 Airdual Bluetooth Adapter for Land Rover, Range Rover, Jaguar 30 pin iPod iPhone Music Interface
Wiper Blade Kit
Wiper Blade Kit LR018367
The Wiper Blade Kit LR018367 is a good direct replacement for your broken or dull windshield wipers. This Wiper Blade Kit comes with everything you need for a 2005-2016 Land Rover LR4. This includes two front wiper blades and a rear blade. The materials are lightweight and durable, meaning they'll keep your windshield clear with ease.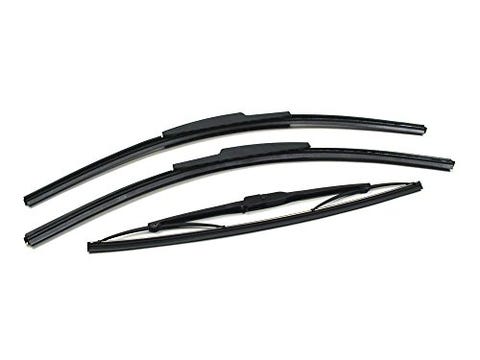 Wiper Blade Kit LR018367 DKB500710 for Land Rover LR3, LR4 & Range Rover Sport/Sport Supercharged
Atlantic British Ltd.
amazon.com
$63.36
Mudflaps
A-Premium Splash Guards Mud Flaps
The A-Premium Splash Guards Mud Flaps are a direct replacement for your LR4 mudflaps. These splash guards are designed for the 2014-2016 Land Rover LR4. They come in a four-piece set to protect each of your tires. The custom design ensures a perfect fit with your year and make of LR4. They are easy to install and will protect your vehicle from most elements, including mud, ice, dirt, and gravel. They come pre-drilled with all the installation tools you need, including connector pieces.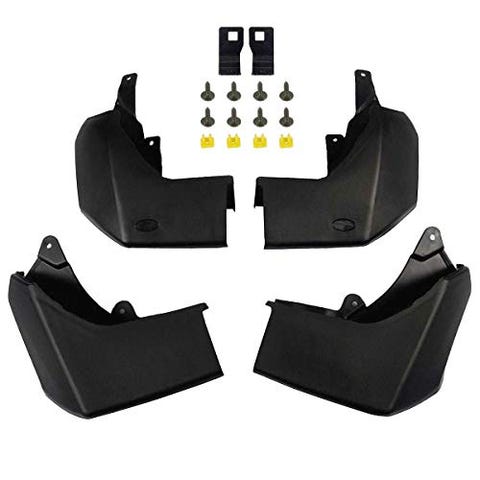 A-Premium Splash Guards Mud Flaps Mudflaps Replacement for Land Rover Discovery 2014-2016 LR4 2010-2016 Front and Rear 4-PC Set
A-Premium
amazon.com
$39.99
This content is created and maintained by a third party, and imported onto this page to help users provide their email addresses. You may be able to find more information about this and similar content at piano.io